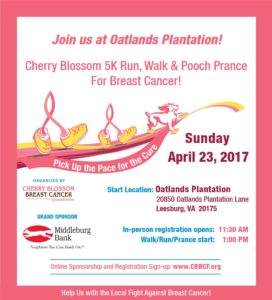 We are thrilled to be supporting this fun event, happening this Sunday in Leesburg, VA.  Rain or shine, we will be running, walking and prancing for a cure!
We are closing at 3:00 today, Friday, April 21,  in order to do some last-minute prep. Our apologies for any inconvenience!
We will have regular hours on Saturday and Sunday you can find us at Oatlands.  Join us!