Stitching in Kenya/Giving Back in Middleburg
Last June my husband and I had the opportunity to travel to central Kenya and tour areas from the Chyulu Hills, through the Amboseli Plains, and up to the base of Mount Kenya.
During our time there, we enjoyed three days of teaching and working with the 650 children of the Enkijape Primary School in the Mbirkani Centre on the Ol Donyo Ranch. Our group, representing the Highland School from Warrenton Virginia, taught topics ranging from Vulture Conservation and the US Aerospace Program to weaving and the proper Frisbee toss.
I taught needlepoint to 100 seventh-grade boys and girls!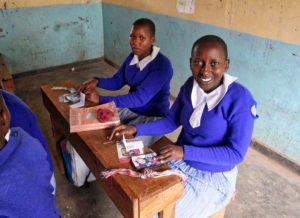 Alice Peterson's Stitch and Zips, which are a favorite beginner project at STITCH, were the perfect choice to teach to these eager and attentive students.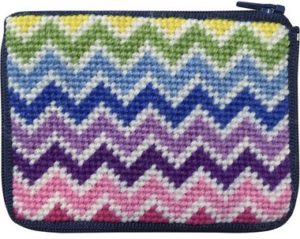 Boys and girls alike were skilled needle workers, having learned beading and sewing at home.  Even if they didn't finish their projects in the time we had together, the kids had a handy zipper pouch to take home.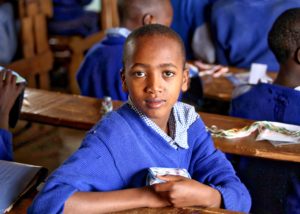 This summer at STITCH, we are featuring beaded leather goods from a women's village in Mbirkani Centre near the school.  Hand-made belts and dog collars in a wide array of colors and sizes will be in the shop all month.   Proceeds benefit the center and the school.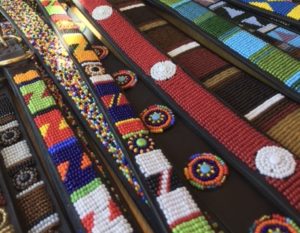 In addition, STITCH will contribute $2 for every Stitch and Zip kit sold this month.  Two great products for two great causes – gifts that keep on giving!