We are pleased to welcome The Princess and the Pea — a trunk show of  whimsical, portable, stitch-guided ornaments.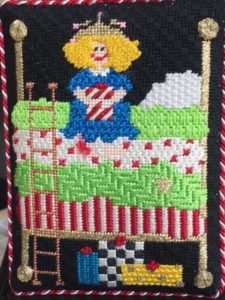 Quick projects for every season, holiday and pursuit.  Perfect for summer travel!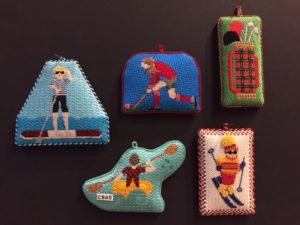 Ornaments suitable for hanging or finishing as stand-ups.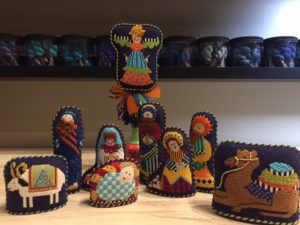 Stitch guides sold with every canvas —  instructions for stitch and fiber selection, and a photograph of the finished product.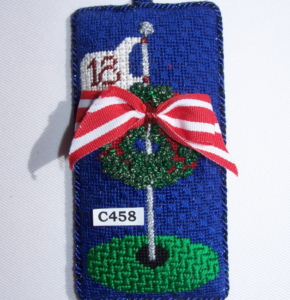 Tons of samples in the shop and a color photo book of all the finished canvases.
Now through May 20, with over 400 canvases to choose from, and a 20% discount!