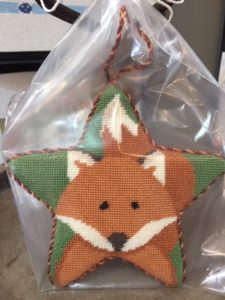 Stitch one ornament a month from January thru August.  Buy your January ornament at full price and bring it back for finishing by the end of the month, get 5% off your February ornament.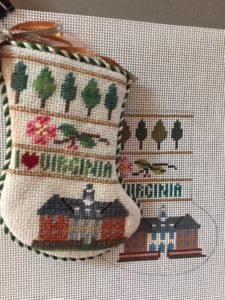 Finish your February ornament, bring it back for 10% off March, and so on, earning an additional 5% for each ornament completed.
When September 1 arrives, your finished ornament total earns you that percentage off Christmas canvases for the rest of 2018.
Maximum discount percentage can be 35%!
Only stitching fun and no work for you – we will keep track of your progress.
If you bought an ornament in December, you are already enrolled. If not, come see us in January for your first ornament, and let the challenge begin!